Is the Peel and Stick Herringbone Vinyl Tiles the New Powerful Trend?
What most people already praise about these tiles is that they are extremely easy to use and have brilliant results. They don't even require a lot of labor because you can actually do it yourself!
These tiles are peel and stick and they have the herringbone vinyl designed. This means they give any room in the house a modern and fancy look. The materials used for making these tiles are also proven the best and reliable.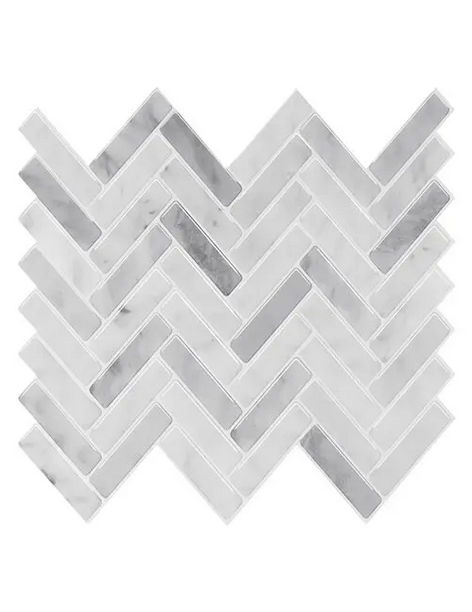 How to install the tiles?
If you want to upgrade your kitchen, bedroom, or any other area in your house, this is the fastest way to do it. First off, you will need to measure the length of the floor. To make it easier for you to know how many tile you need to have to fill up the floor, Mark the floor into quadrants by first drawing a line that halves the floor into two equal parts. Make sure the lines are straight and 90 degrees. Then only you may proceed in making four sections of each half. The tiles always and mostly come in square shape hence, you will be able to figure out approximately how much you will need. Another option is that you can also get a big sheet of peel and stick herringbone vinyl tiles and cut them according to the markings you have made on the floor with the recordings you took of the floor and each quadrant. Many like to use this technique because it is safer and also there is not a lot that can go wrong.
Top tips to follow
To start placing the tiles onto the floor seem very easy after you are done with the calculation part. But, you still need to remember a few things before you start. It is always recommended and best if you start from the middle up your way to the corner or sides of the floor. That is so because even if your calculations were wrong, you will be able to cut the tile sheet according to the space left. Usually, we appreciate the defaults to be on the corner of a room rather than in the center because it unintentionally grabs more attention. Another tip is to always guide yourself even when you have everything figured out. Sometimes things in your head seem all good but when it comes to doing it practically, some things may go wrong. Therefore, it is advised that you measure and manage things every step of the way.
Advantages of stick and peel tiles
Because these tiles are so easy to do, they are affordable as well. They come in various sizes and colors best for your liking and they completely change the appearance of the room. These tiles are mostly used in the kitchens and bathrooms. The only thing you need for placing peel and tick herringbone vinyl tiles is a little knowledge about the measurements and how to section off the floors. Once they are established, you will not regret them.