6 Exterior Home Improvements That Delight and Add Value
As the saying goes, first impressions count. If you're looking towards selling your home or simply want to spruce things up, look towards the outside first. The first thing that people will see when they pull up to your property is the exteriors––why not make it stand out? There are a lot of things that you can do to the outside of your house to make it sparkle, many of which are simple and inexpensive. If you have some time in the next few weeks and want to upgrade your house, we have the guide for you. Here are 6 exterior home improvements that are sure to delight and add value to your space.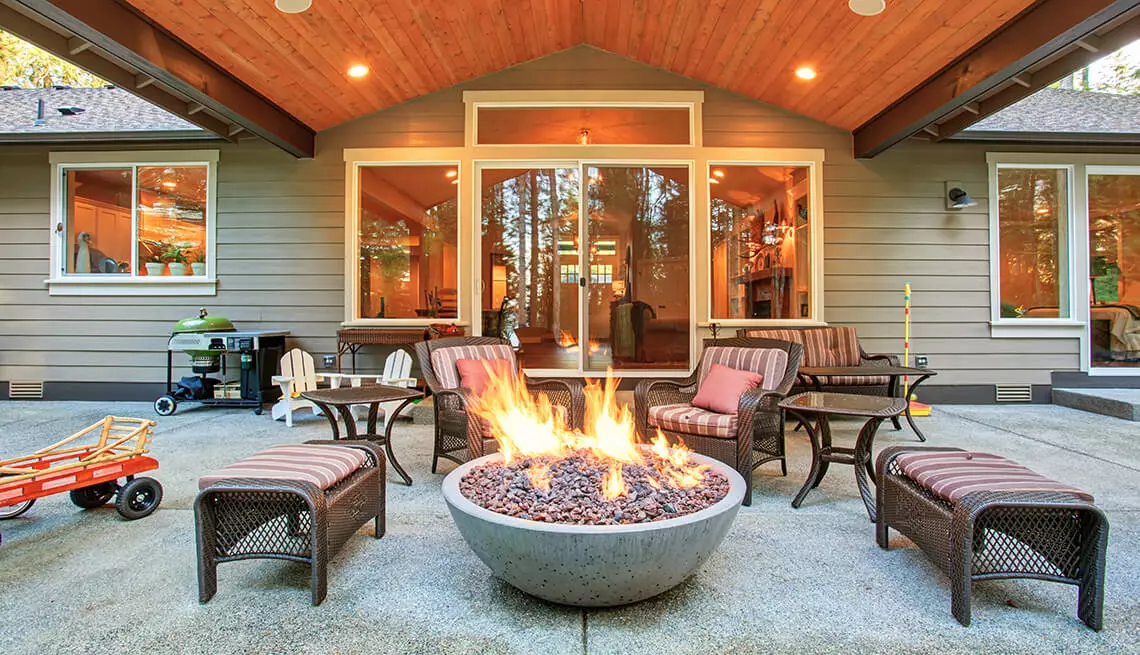 Pressure Wash the Outside
Whatever fun additions you make to your home are going to look drab if your house is dirty. Over the years, the exterior of your home, including the siding, windows, porch, doors, and driveway, begin to collect dirt and grime. Without a proper washing, your house will start to appear dirty. Use a pressure washer to clean the exterior of your house. If you don't own one, you can rent one from a local hardware store or even hire a company to do the job for you!
Repaint Doors and Shutters
Once your house is squeaky clean, start repainting some of the smaller features like doors, shutters, and window/door frames. Depending on the style of your home, you can choose to stick with the colors that you already have or try something exciting and new. Accent colors have been becoming increasingly popular, so feel free to have some fun with this! However, if you are selling your home, try to keep the color palette on the simpler side.
Trim Trees and Shrubs
Unruly landscaping is equally as attractive as a dirty home, so why not take the time to spruce things up? Not only is trimming your trees and shrubs essential for tidy landscaping, it also promotes healthy growing patterns. By removing dead branches and leaves, you're leaving room for new and healthy growth.
Install New Lighting Fixtures
Keep the outside of your home well lit by installing some new lighting fixtures. There are plenty of options for you to choose and you'd be surprised at how much nice lighting can improve the look of your house. Opt for some sconces to illuminate your front porch, install some pathway lights for the backyard, and even hang some string lights around the patio. Have fun with lighting and use it to highlight other attractive features of your home!
Put in a New Front Door
If you're looking to upgrade the appearance of your exterior and add value to your house, consider installing a new front door. Steel doors are some of the most popular, but we recommend choosing a style that fits the aesthetic of your home. If you want another way to add some color to your home, choose a door finished in a bright, bold color. You'll be making amazing first impressions left and right!
Create Spaces for Socializing
In the past two years due to the pandemic, we've realized how valuable it is to have private outdoor spaces to socialize safely. Even though people have become more comfortable gathering, the popularity that comes alongside outdoor spaces to entertain and gather has not gone away. Some ideas include creating a patio or installing a fire pit with chairs to surround it!
By upgrading your home's exterior, you're creating an opportunity to make a great first impression for anyone who comes by. Do some deep cleaning, tidy up the landscaping, and have fun with making it more attractive and enjoyable! By the end of your projects, your home will be ready to show off!