6 Questions to Answer Before You Remodel Your Kitchen
Kitchen remodeling is a big investment. You need to think about it clearly before you start. We have prepared six questions that should guide you before you start remodeling your kitchen space.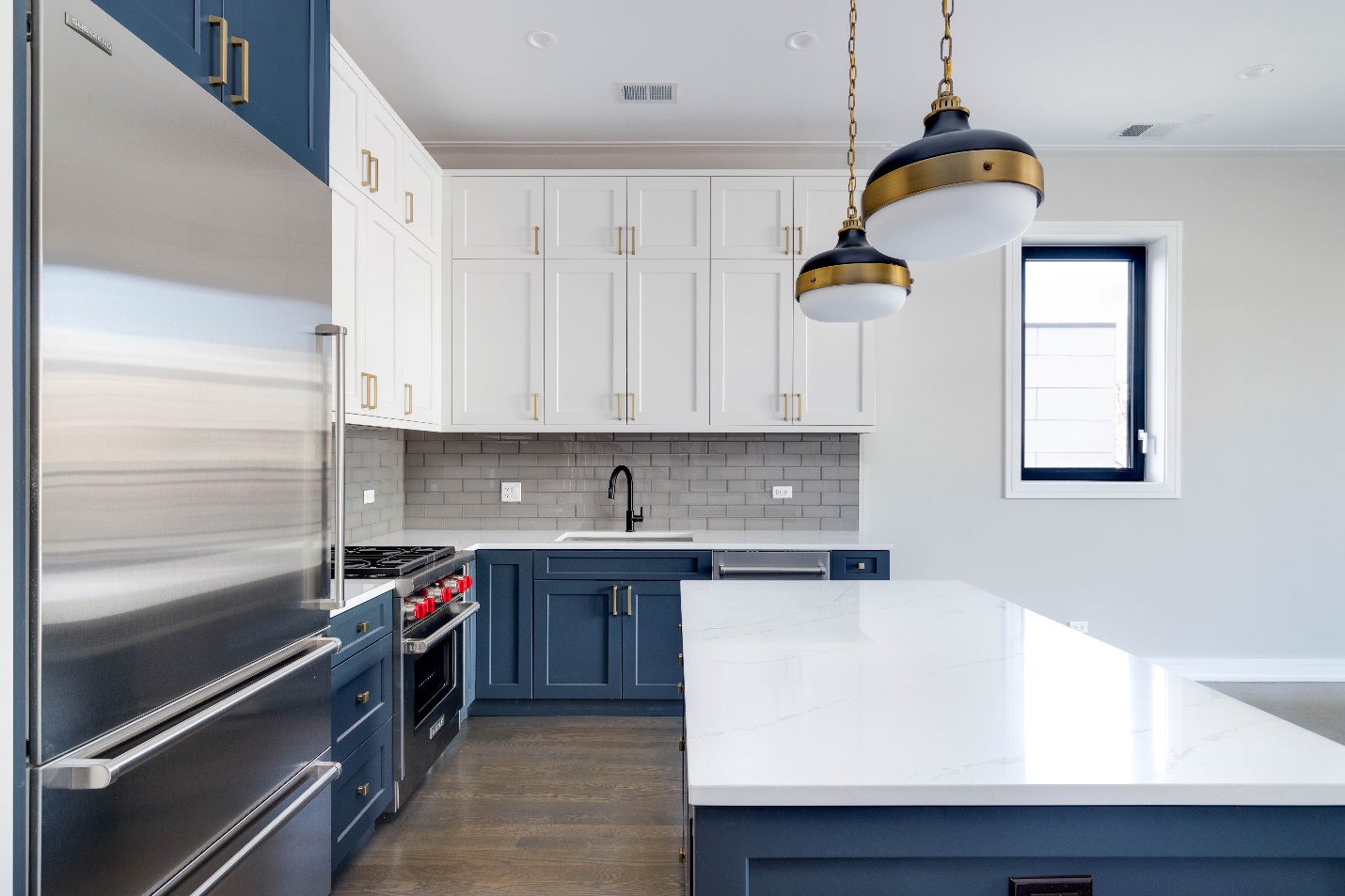 What is your budget?                                         
The biggest question that defines the scope of your kitchen remodeling is the budget. How much are you willing to spend on the remodeling project? As a tip, you need to be realistic about your budget and work with an interior designer or a contractor to find the best remodeling solution within your budget.
Sincerity with your budget allows you to get the best kitchen cabinets available in the market. For example, if you are determined to install blue and white kitchen cabinets, you can get variations of the same color scheme within your budget.
What is your timeline?
During a whole kitchen remodeling project, you might have to stay without a full kitchen. How long are you willing to stay without a fully-functioning kitchen? Decide the timeline and link it to your budget to work with precision.
What is your motivation? 
Why do you want to remodel your kitchen space? Is it that you want to make your kitchen beautiful with blue and white kitchen cabinets or do you want to improve the functionality of the kitchen space? Define your motivation and embed it in your budget.
What are your must haves? 
What is it that you can't do without in your kitchen? Define the kitchen elements that you must include in your remodeling budget. It could be a simple remodeling that targets the kitchen cabinets only. You could also be targeting to include a specific appliance in your remodeling plan. Define it and ensure that you are considering it against other kitchen elements.
What is your lifestyle? 
How do you use your kitchen daily? If it is a busy kitchen, you should avoid bright colors like pure white and instead work with blue and white kitchen cabinets if you want a touch of white in your kitchen space. You can go fully white if you rarely use your kitchen space.
What is your design style? 
The design has a lot to do with personal taste. Is your kitchen going to be a modern or a traditional one? This means that you also need to think about the implication of a kitchen style against kitchen elements. For example, blue and white kitchen cabinets can work well in modern kitchen spaces unlike a traditional kitchen.